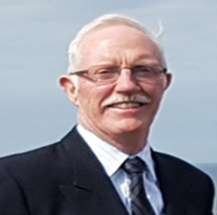 Chair of The RCR Trust – Col (Ret'd) Tom Tarrant
Tom Tarrant was born and raised in NL. He joined the CAF in 1971 as a student in the ROTP Program at Memorial University of Newfoundland. He started his regimental career in 2RCR in 1976, was posted to Germany in 1978 and to Ottawa to attend the year long French Course in Ottawa in 1982. In total, he spent 17 years on regimental duty including two years as the Regular Support Staff Officer with 2nd Battalion, The Royal New Brunswick Regiment (The North Shore Regiment). He served the regiment as a Platoon Commander, Mortar Platoon Commander, Assistant Adjutant, Company 2ic, Company Commander, DCO and CO. He was a Career Manager in Ottawa for a year and Director of Reserves for three years. He did a tour of duty in Cyprus as a Platoon Commander with 2RCR, worked with the British Army in Sierra Leone as a Staff Officer in the Royal Sierra Leone Armed Forces Ministry of Defence and served for a year as the Chief of Staff to the Brazilian Commander of the UN Forces in Haiti (MINUSTAH) in his last year in the CAF. He is a graduate of Army Staff College in Kingston and the CF Staff College in Toronto.
Since retiring Tom has served the regiment for three years as the Vice President of the Kingston Branch of The RCR Association and three years as President of the Branch. He became a member of The Trust Fund Board of Trustees in 2015 and has served as Chair of the Trust since January 2016.