The Chair of The RCR Senate
The current Chair is LGen Steven Whelan, OMM, MSM, CD
LGen Steven Whelan began his military career in 1990 when he joined the Lanark and Renfrew Scottish Regiment as a part time infantry soldier and later commissioned to infantry officer joining the 2nd Battalion, The Royal Canadian Regiment (RCR).
He has commanded from the tactical to the institutional level and has served operationally i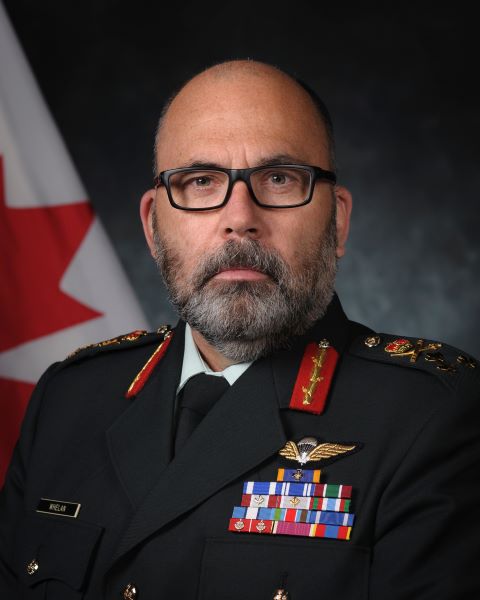 n Cyprus, Bosnia, Afghanistan, Israel and lastly in Iraq with US Forces. LGen Whelan has held a number of key staff assignments reflected in his extensive experience ranging from operational to institutional, most recently as Deputy Commander Military Personnel Command.
LGen Whelan is a graduate of the Land Forces Command and Staff College, and of the Canadian Forces Command and Staff College. He has a Civil Engineering diploma from St. Lawrence College, a Bachelor's Degree in Arts and Military Science from the Royal Military College of Canada (RMC), a Master's Degree in Conflict Resolution from Royal Roads Military University, a Master's Degree in Defence Studies from RMC, and a
Master's Degree in Strategic Studies from the United States Army War College.
LGen Whelan was appointed to the position of Commander Military Personnel Command in May 2021.
Details on the roles, responsibilities, and membership of The RCR Senate can be found in the RSOs starting on page 223. The RSOs are available on this website, and you can access the publication HERE.